More Digital Citizenship Resources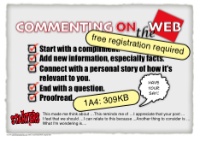 We are continually adding to our resources for cyber-digital citizenship. Here is a further range of resources that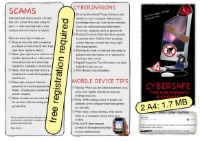 have recently been added to this topic. The
cyber-safety pamphlet
is designed to hand out to parents and covers a wide range of tips put together for a 1:1 laptop programme in a school. All the other posters are designed to encourage positive and responsible attitudes towards ICT use.
These all require free registration which can be obtained easily here.
range of teacher, pupil and parent resources at our sister site on cyber-digital-citizenship
, which has a range of unit plans and activities around this topic.
If you require a variation on one of these posters (or an original one)
we have a very cheap design service that can be used here
. Just fill out details and you will receive a poster similar in quality to those illustrated here.
See also
these entries for more digital and cyber citizenship resources.